Evryal® Proskin 40 tablets food supplement based on collagen
EVRYAL® PROSKIN a food supplement based on collagen, with the task of stimulating the production of collagen and offering protection to the aging processes to which the skin is subjected daily.




EVRYAL® PROSKIN food supplement based on hydrolyzed collagen and antioxidants. Skin regeneration and protection are the basis of every anti-aging therapy The many years of experience of EVRYAL® in aesthetic medicine has led to the formulation of EVRYAL® PROSKIN, a food supplement with the task of stimulating the production of collagen and offering protection. to the aging processes to which the skin is subjected daily. EVRYAL® PROSKIN consists of highly selected ingredients of natural origin in order to ensure the best defense against dermal aging.
Skin care also starts with proper nutrition.
Based on this concept, PHARMEX's ten-year experience in aesthetic medicine has allowed us to develop EVRYAL PROSKIN, a food supplement capable of protecting and improving the skin using the main constituents of the Mediterranean diet and combining them with Verisol®, hydrolyzed collagen most studied in the dermatological field.
The constituents of EVRYAL PROSKIN are powerful antioxidant molecules widely present in the Mediterranean diet such as Hesperidin and Vitamin C extracted from citrus fruits, Oleuropin extracted from Olive Oil and Astaxanin, formed by two molecules of Lycopene present in tomatoes.
EVRYAL PROSKIN is for this reason a product of choice in the protection from solar radiation, one of the main causes of dermal aging.
The synergy between antioxidants and collagen allows the skin to defend itself, guaranteeing a more intense and lasting tan and at the same time giving elasticity and tone.
Visibly fresher, younger and more tanned skin.
EVRYÀL® PROSKIN features:
40 tablets of 750mg - net quantity 30g
Health indications:
Vitamin C contributes to the normal formation of collagen for the normal function of bones, cartilages and skin and contributes to the protection of cells from oxidative stress. Olive, Hesperidin and Astaxanthin have antioxidant action. Collagen is a protein useful for maintaining skin elasticity with anti-aging properties.
Ingredients:
VERISOL® hydrolyzed collagen peptides, bulking agent: cellulose; hesperidin, ascorbic acid L (Vitamin C), Olivattiva 40® (Olea europaea L, leaves d.e.) titrated at 40% in oleuropein, astaxanthin AstaReal®, anti-caking agents: magnesium salts of fatty acids, silicon dioxide
How to use:
2 tablets a day preferably during meals.
Warnings:
do not exceed the recommended daily dose. Keep out of the reach of children under 3 years of age. Supplements are not intended as a substitute for a varied diet. A varied and balanced diet and a healthy lifestyle are important.
Conservation methods:
store in a cool and dry place, away from light and heat sources. The expiry date refers to the product properly stored, in unopened package.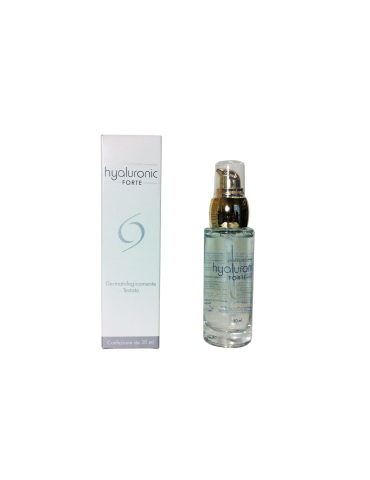 Price
€47.58
€39.00 VAT Excl.
Face and décolleté post filler gel Platinum Hyaluronic Forte regenerating hyaluronic. It contains hyaluronic acid with an high concentration. Produced by Officina Cosmetologica Milano. Airless 30ml bottle.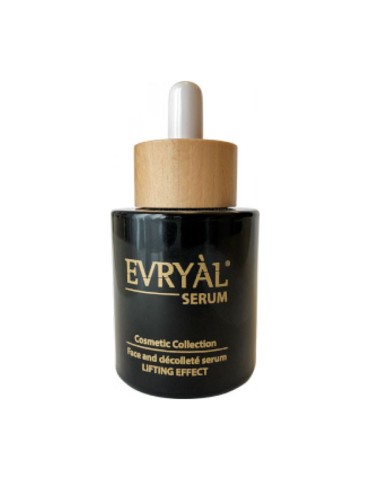 Price
€54.90
€45.00 VAT Excl.
Evryal Serum anti-aging serum with Platinum and Hyaluronic Acid. 30ml bottle.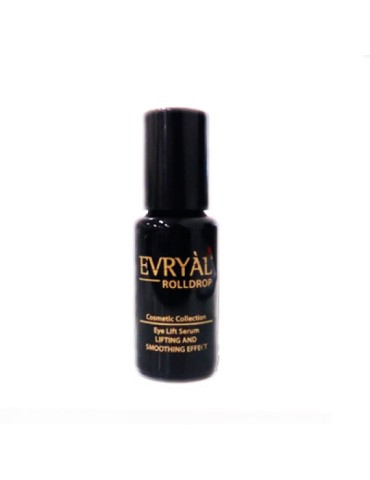 Price
€59.78
€49.00 VAT Excl.
Evryal® Roll Drop from the first application promotes the relaxation of wrinkles around the eyes, improves tone and appearance of the skin which is brighter and smoother to the touch.