Dermlite DL200 HR Dermatoscope
The new DermLite DL200 HR pocket dermatoscope succeeds & exceeds the successful DermLite DL2 Pro HR
The all-new DermLite DL200 HR pocket dermatoscope succeeds & exceeds the successful DermLite DL2 Pro HR – in every way. In its beautifully ergonomic, easy-to-clean stainless steel body, DL200 adopts the optical system from the DL2, integrates an innovative, super-quick, retractable spacer mechanism with precise focusing, IceCap™ (infection control caps) compatibility, a much longer battery life, integrated MagnetiConnect™ smartphone connectivity, and, in this HR model, enjoy ultra-bright all-polarized illumination, all in one beautifully designed unit.
If you are interested in the benefits of having polarized & non-polarized lighting in one device, consider the DL200 Hybrid


Compact, ergonomic design in stainless steel
Mobile device-compatible
>20% more life on a charge than DL2
Four-level charge indicator
Automatic shutoff to save battery life
Contact & non-contact dermoscopy
Faceplate with 10 mm markings
Ultra-bright & polarized only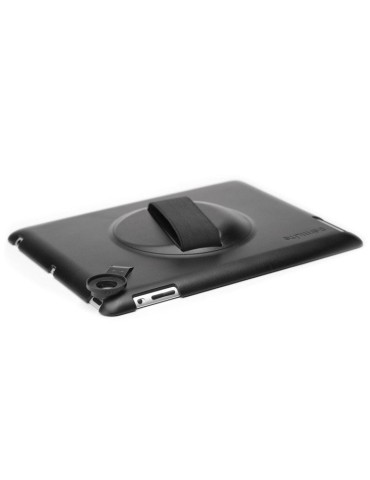 Price
€108.58
€89.00 VAT Excl.
Start taking dermoscopic images with your DermLite and iPad Pro Snap this durable polycarbonate case onto your iPad Air and thread the 28 mm adapter ring onto your DermLite 1, 2, 3 or DL4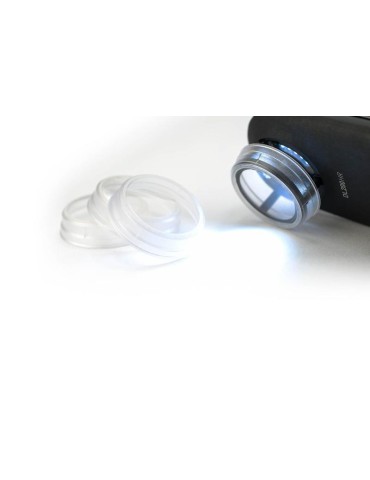 Price
€30.38
€24.90 VAT Excl.
Along with the growing need for dermoscopy, infection control is becoming an increasingly important aspect of providing care. With its Infection Control and Epidemiology system IceCap™, Dermlite DL200 has you covered.