Dermlite DL4 polarized light dermatoscope
Dermlite DL4 dermatoscope is the best device on the market. Two levels of brightness and color correction Pigment Boost.
The superior dermatoscope on the market.

The dermatoscope DermLite DL4, has been designed from scratch to be more refined in every detail. An all-aluminum design incredibly smooth, ergonomically optimized to fit comfortably in your hand, DermLite DL4 offers a phenomenal versatility and the largest optical DermLite any pocket, with on and off instantly at hand.

Larger lens, smaller size.

Built on the design of its predecessor DL3's proven polarized and non-polarized light, the DL4 now offers two levels of brightness, a wider field of view lens with a 30mm instead of 25mm, imaging pigmentation deepest thanks to the two levels of control color correction (PigmentBoost Plus), all with a footprint 25% smaller than the previous generation.

Magnetic, smart.

DL4 uses magnetic connectivity to ensure convenience and quick workflows. Both the front connection (with 10 mm grid) and the eye piece are magnetic, allowing quick connection to all devices like iPhone, iPad or Galaxy S series phones.

Contact Infections hazard? You're safe.

Along with the great growth of dermatoscopy examinations, infection control is an important aspect also in medical diagnostics as dermoscopy, where the same device is used for large a number of patients from which you can come across cases of skin infections transmissible by the contact of common surfaces.
With the new system Icecap, Dermlite DL4 may help to reduce the risk of cross-infection among patients.
Icecap is a disposable cover mounted over the contact spacer present on Dermlite DL4, which in some tests may come in contact with the skin.

Smooth. Fast. Precise.

The retractable spacer allows contact and non-contact dermoscopy with a unmatched speed and precision of focus, even when used in contact with the skin.

Observe the skin more deeply.

The new high brightness LEDs of Dermlite DL4 produce light in a very efficient way. The new 4 phases battery level indicator make the remaining charge easily verifiable. When the LED alerts you that it's time to recharge, you can use any standard USB outlet, with Micro-USB cable included with each Dermlite DL4.

Each Dermlite DL4 includes a handy silicone case to protect your dermatoscope, one belt clip, one magnetic ocular and 5 IceCaps .

Data sheet
CE Certification:

Yes

Polarization

Polarized and non polarized

Lighting

18 white LED and 6 orange LED

Infection Control

IceCap™

Spectrum Control

PigmentBoost™ Plus

Optics

10 mm Reticle

Yes

Camera/Phone Compatibility

Yes

Battery

Rechargeable
Price
€36.48
€29.90 VAT Excl.
Along with the growing need for dermoscopy, infection control is becoming an increasingly important aspect of providing care. With its Infection Control and Epidemiology system IceCap™, Dermlite DL4 has you covered.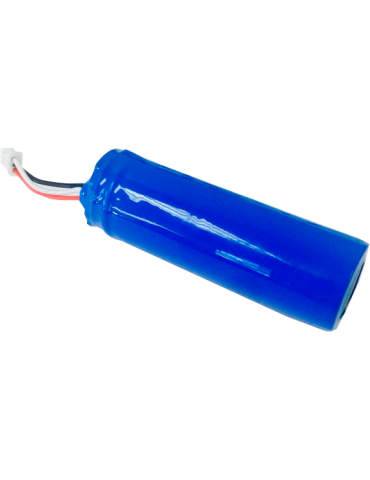 Price
€96.38
€79.00 VAT Excl.
Replacement battery for DermLite 4 products.
Price
€279.38
€229.00 VAT Excl.
Charging base for Dermlite 4 series Dermatoscopes.